What: Winnemucca Futures Project: From Vision to Action
When: Tuesday September 28th AND Wednesday September 29th
Where: Winnemucca Convention Center – West Hall
Time: Doors open at 5:00pm for sign-in and refreshments – event starts at 5:30 SHARP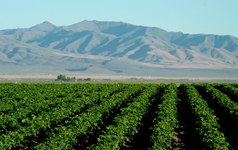 The public is  urged to attend the "From Vision to Action" sessions being held as part of the Winnemucca Futures Project on Tuesday September 28th and Wednesday September 29th. This two-evening event is part of a long-term planning process hosted by the Humboldt Development Authority and is the community's opportunity to contribute and take action in key community focus areas.
By attending these events, participants will:
Have an opportunity to be a part of creating the future by personally identifying and developing key focus areas for action.
Review the preferred scenario of the Humboldt County community and choose strategic actions for implementation.
Link the above work to the needs of the community.
These sessions will be facilitated by David Beurle and Juliet Fox from Innovative Leadership (innovativeleadershipusa.com). This internationally-famous community and economic development duo have devoted themselves to working with rural communities across Australia, North America and Ireland with the aim to help communities use their own creativity, assets and energy to build prosperous futures.  These events are the next step in the Winnemucca Futures Project, which is designed to proactively promote the public interest by encouraging community collaboration and sustainable development through cooperative action.
An important feature of this process is that it aims to allow widespread engagement across the community and the opportunity for everyone to be part of identifying and developing action plans toward a preferred vision of the future. Understanding Humboldt County's preferred vision for the future helps guide decision makers and leaders, along with community groups, schools and service clubs, to plan for the future.  This assists in aligning each organization's actions with the community's vision for the future.
This process has gathered community input in order to develop a shared plan for community and economic development.  Now we are moving From Vision to Action!